1st Generation

2nd Generation

3rd Generation

Classic Kennels was founded in May 1977 by Roy and Joni Ramsey and is now a 3-generational Hobby/Show Kennel working together for the better of the breeds each one loves and cherishes...
Pembroke Welsh Corgi
Corgi Sires | Corgi Dams | Corgi Nursery | Corgi Available | Corgi Home
The Pembroke is a bright, sensitive dog who enjoys play with his human family and responds well to training. As herders bred to move cattle, they are fearless and independent. They are vigilant watchdogs, with acute senses and a "big dog" bark. Families who can meet their bold but kindly Pembroke's need for activity and togetherness will never have a more loyal, loving pet.
We offer Corgi puppies for sale near St. Louis, MO. We will not ship a puppy but we will consider sending a puppy with a private nanny (NO COMMERCIAL SHIPPERS). All our Corgi puppies are born and raised in our home and handled from birth. They have their tails and dewclaws removed, and come from genetically tested parents. Corgi puppies for companions are available and we also offer AKC Pembroke Welsh Corgi puppies with full breeding rights.
The Pembroke Welsh Corgi does have genetic health issues that every breeder should be testing for: Degenerative Myelopathy (DM), Exercise Induced Collapse (EIC), von Willebrand's Disease (vWD1), and Progressive Retinal Atrophy (PRA-RCD3).
Degenerative Myelopathy (DM):is a disease that affects the spinal cord in dogs, causing progressive muscle weakness and loss of coordination. It acts similarly to Lou Gehrig's disease, or ALS (amyotrophic lateral sclerosis), in humans. There is no cure for DM; however, routine physical therapy may delay the clinical progression of this disease.
Exercise Induced Collapse (EIC): is characterized by muscle weakness, lack of coordination, and life-threatening collapse after intense exercise in otherwise apparently healthy dogs. Affected dogs tolerate mild to moderate activity but will display signs of EIC after 5-20 minutes of strenuous exercise. The severity of EIC varies. EIC episodes last from 5-25 minutes with a gradual return to normal with no apparent residual weakness or stiffness.
von Willebrand's Disease (vWD1): is an inherited bleeding disorder that makes it difficult for blood to clot. It is the most common inherited bleeding disorder in dogs. Dogs with vWD may show signs of bleeding, such as skin bruising, bleeding from the gums or nose, and excessive bleeding during surgery. While there is no cure for vWD, dogs can have a normal lifespan with proper care.
Progressive Retinal Atrophy (PRA-RCD3): is an inherited eye disease that leads to blindness in dogs. PRA is a non-painful condition that tends to progress slowly over time, often starting with a decreased ability to see well at night. Several different genetic variants can cause PRA, but all of them lead to the same outcome: cell degeneration in the retina, which is located in the back of the eye.
***PLEASE NOTE: We do not breed for Fluffies, Bluies, or Merles, we only produce PEMBROKE Welsh Corgis from AKC registered PEMBROKE Welsh Corgis and do not offer American Corgis or Cowboy Corgis which are mixed breed dogs (Pembroke to Cardigan crosses, Pembroke to Cattle Dog crosses, Cardigan to Cattle Dog crosses, ect...)***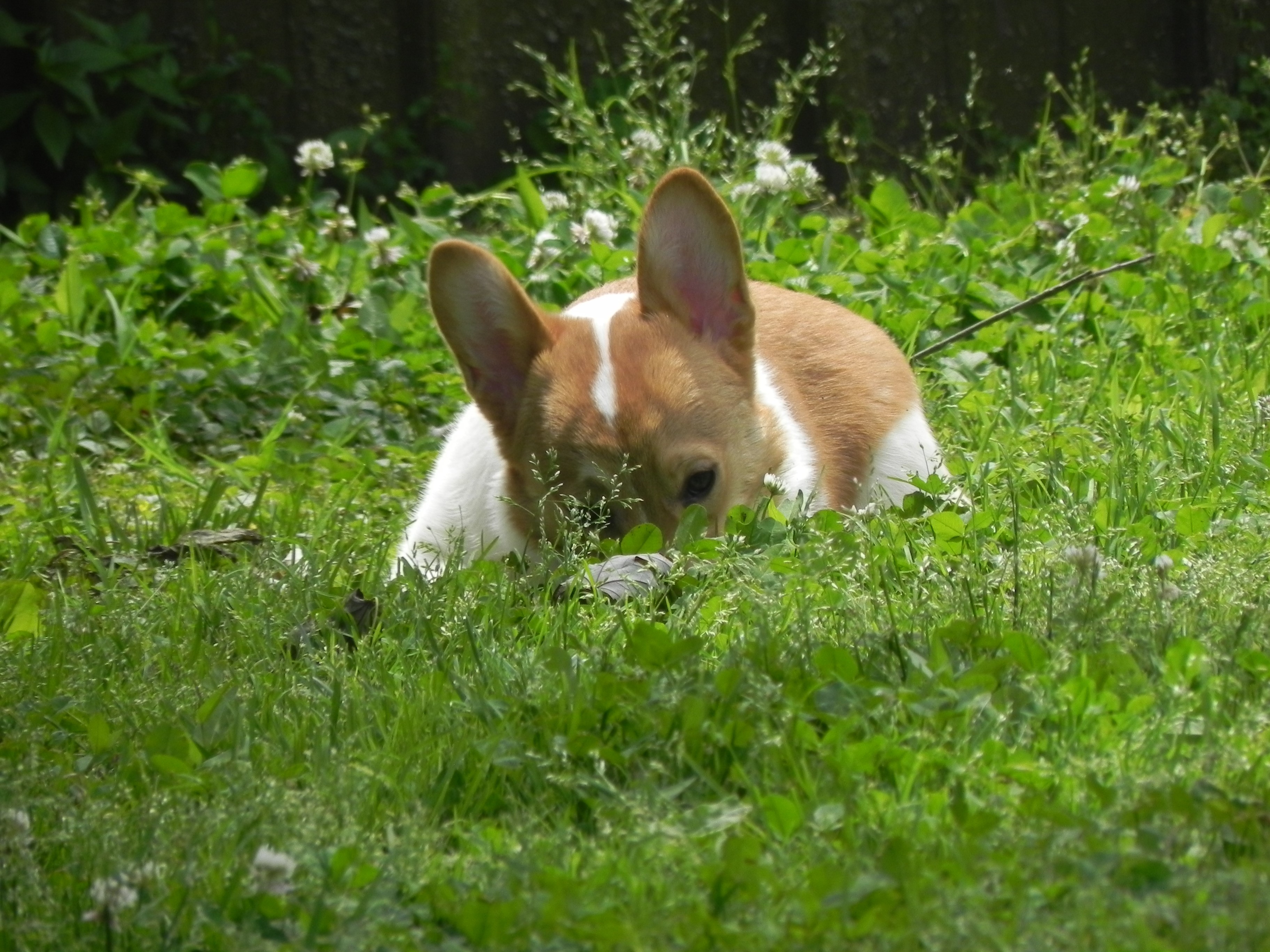 All text and photos contained within this website are copyrighted by Classic Kennels. NO text or photos may be reproduced or used for any reason including but not limited to promoting a puppy or adult purchased from Classic Kennels. Legal action will be taken against anyone violating these copyrights.
| | | |
| --- | --- | --- |
| | | |
| | Corgi History | |
| Puppy Supplies | Corgi Home | |