Shih Tzu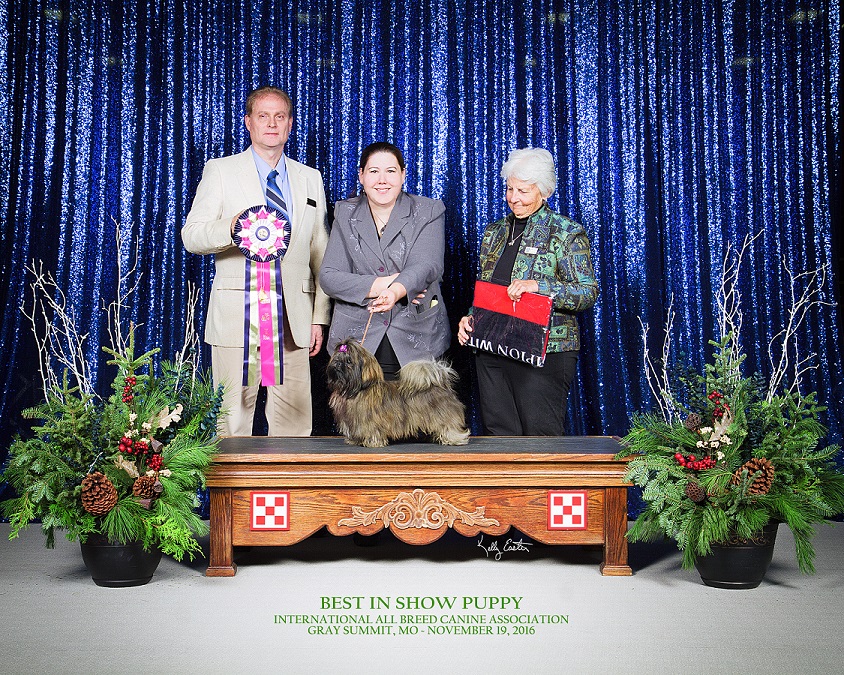 The Shih Tzu is a happy-go-lucky little dog with an affectionate nature and a people-pleasing personality. He is playful and trusting and he does very well with a variety of other family pets, regardless of species. He is the epitome of a companion animal as this is the primary purpose for which he has been bred. He is not a fragile dog by any means, but due to his small size, families considering the purchase of a Shih Tzu must understand that all interaction between this dog and small children must be closely supervised as accidental injury to the dog could occur.

Certainly, his beautiful coat makes the Shih Tzu stand out in a crowd! However, unless one is willing to invest about 45 minutes to one hour daily, grooming a pet, it may well be that keeping the Shih Tzu in a "puppy cut" will be a wise decision for the busy owner.

The Shih Tzu comes in a wide range of colors and each one is equally appealing. We prefer the solid colors to the parties but that is merely our own personal preference and has no bearing on which has more value or is more attractive or accepted by the standard. The simple truth is this; that each and every one of these little dolls are precious, regardless of color or color pattern and once you own one, you will probably want another. This charming little lap dog has a huge heart for everyone and is bound to steal yours from the moment you take him home!

We highly recommend the NuVet Plus Vitamins and encourage our clients to consider them for their new family member!
All text and photos contained within this website are copyrighted by Classic Kennels. NO text or photos may be reproduced or used for any reason including but not limited to promoting a puppy or adult purchased from Classic Kennels. Legal action will be taken against anyone violating these copyrights.