1st Generation

2nd Generation

3rd Generation

Classic Kennels was founded in May 1977 by Roy and Joni Ramsey and is now a 3-generational Hobby/Show Kennel working together for the better of the breeds each one loves and cherishes...
Classic Kennels Recommends These Supplies
For our new families and their pets.
Supplies
Purina Tender and Crunchy Puppy Food (adults are eating Diamond Premium Dog Food)

NuVet Plus Vitamins -- See below for information and how to order

Bottled or filtered water

Canned Pedigree Food (Ground Chicken) -- Only for small breed dogs under the age of 12 weeks (feed 2 Tablespoons 2x daily)

Harness and leash

Sweater -- Only for small breed dogs purchased in winter months

Brushes -- slicker brushes for dachshunds, pin brushes for other breeds

Steel comb

Nail Clippers -- If you plan on trimming nails at home

Treats -- Limit to very small amounts until puppy is older (they like cheese cubes or small pieces of hotdog; frozen carrots are great for teething)

Toys -- Lots of toys; ropes, stuffies, chews, etc. (supervised play with balls, chews, and stuffies with squeakers)

Crate or puppy play pen or iris pen

House breaking pads

Food and water dish -- some of the smaller breeds are used to water bottles

Lots of love and patience for your new family member!
---
DON'T FORGET TO ORDER YOUR NUVET PLUS VITAMINS FOR YOUR NEW FAMILY MEMBER. EITHER CLICK ON THE LINK BELOW, OR CLICK THE BUTTON AT THE TOP OF THE PAGE.

NuVet Labs also offers a range of conditioning shampoos.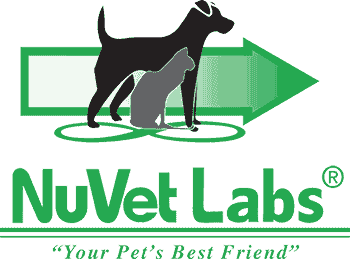 www.nuvet.com/24008
800-474-7044 order code: 24008