***************************************************************************************************************************
Please note that many of the dogs pictured on our website no longer reside with Classic Kennels, but we are very proud of our accomplishments and of our dogs and their accomplishments and want to showcase them.
****************************************************************************************************************************
Founded in 1977, Classic Kennels has built their reputation around the philosophy that we will all answer to God someday regarding the manner in which we treat both animals and humans alike. Classic Kennels is now a 3-generation kennel. Founded by Joni and Roy Ramsey in 1977, their daughter stepped up in 1996 to add her skills to the kennel, then in 2019 their granddaughter has joined the team. Each generation has added something special to Classic Kennels including a particular breed or breeds that have stolen their hearts.
Although we adhere as closely to the standard as possible regarding conformation characteristics, our main objective is to provide families with healthy, loving companions. Temperament is never compromised when evaluating the breeding potential of a prospective sire and dam.
We welcome all inquiries and will respond as honestly and accurately as is in our ability to do so, but please understand our time is precious, too.
Click on the above links to see what we have to offer and the loving care that each one of our puppies receives prior to going to their new homes! Whether looking for an adorable Toy breed such as Pomeranian puppies, or Japanese Chin puppies or something a little more low maintanence but still small like Dacshund puppies, check with us and see what we may have available. We even have cute and cuddly and rough and tumble Pembroke Welsh Corgi puppies and Rough Collie puppies. Conveniently located just south of St Louis, MO.
*******************************************************************************************************************************
**** Stud Service ****
****Available for Miniature Dachshund, Welsh Pembroke Corgi, Rough Collie, Shih Tzu, and Japanese Chin ****
Classic Kennels does offer select studs to outside females. Please click on each breed's boys' page to see available studs. Females must be brucellosis and heartworm negative, and be free of internal and external parasites and protozoa. Females are required to travel to the male and only be housed here for 3 days (or owner travel back and forth from their home or hotel). It is highly recommended that you progesterone test your female to know when she is ready for breeding. We will not collect or ship semen. ALL our available stud dogs are AKC registered.
****************************************************************************************************************************
Most small breed puppies (Poms, Chins, and Dachshunds) are not allowed to leave our home until they are 10-12 weeks (sometimes older) to ensure they have been properly weaned and will transition into a new home with the least amount of stress.
****************************************************************************************************************************
**PLEASE NOTE***
We will not travel to St Louis International Airport to meet pet nannies or new owners. We will meet in an outdoor public park or other such location (near our home) for you to meet/pick-up your new puppy. We will also work with private pet nannies willing to meet away from the airport to pick up a puppy for transport. We will allow select ground transport by an approved transporter/nanny -- NO COMMERCIAL TRANSPORTERS (contact for details).
We also do not allow people to visit our home. We will meet at a mutually agreed upon place for you to view/meet your puppy/adult.
Please click here to review our policy on reserving a puppy.
****************************************************************************************************************************
***PLEASE NOTE***
Appointments to meet and/or pick up your puppy are set for a reason. Your appointment time is mutually agreed upon when it is set and we do expect you to adhere to that appointment time. If for some reason you are unable to keep your appointment or you are running over 15 minutes late, we do expect you to contact us by telephone to reschedule your appointment. Clients that are 15 minutes past their set appointment time will have to make arrangements and set a new appointment. Re-scheduled appointments will not necessarily be on the same day as the original appointment. We will do our best to accommodate out-of-state clients, but we also expect you to be courteous and remain in contact with us and convey any unexpected delays as quickly as possible so we can adjust our schedule if we are able.

We do not allow pick-ups BEFORE 9:00 a.m. or AFTER 7:00 p.m. appointment times are set between those times. Appointments can be made Sunday through Saturday depending upon our schedule.
**********************************************************************************************************************************************

Here at Classic Kennels we highly recommend the NuVet Plus vitamins for your dogs and cats to maintain a healthy immune system. Order your NuVet Plus Vitamins today!
******************************************************************************************************************************
All text and photos contained within this website are copyrighted by Classic Kennels. NO text or photos may be reproduced or used for any reason including but not limited to promoting a puppy or adult purchased from Classic Kennels. Legal action will be taken against anyone violating these copyrights.

Greatest man in history, had no servants, yet they called him Master.
Had no degree, yet they called him Teacher.
Had no medicines, yet they called him Healer.
He had no army, yet kings feared Him.
He won no military battles, yet He conquered the world.
He committed no crime, yet they crucified Him.
He was buried in a tomb, yet He lives today. His name is Jesus.

~borrowed from facebook post being circulated

Due to the new USDA/APHIS regulations, we can no longer ship our puppies/dogs to their new owners without becoming a victim of what we believe to be unfair and unnecessary federal infringement of our dog hobby.
As of September 10, 2013, we have implemented a strict policy of No Internet Sales. We accept a non-refundable deposit from qualified buyers who desire to purchase one of our puppies/adult dogs, which will hold a specific puppy for a limited period of time so that FIRST RIGHT OF REFUSAL shall be given to you. We will not finalize any sale until you come and examine the puppy in person and you will be given a period of 7 days following the date puppy is deemed by us ready to transfer homes to do so. (If you fail to do so, your deposit will be forfeit.) You will be asked at that point to either commit to or decline the purchase of the puppy on hold. If you choose to finalize the purchase, your deposit shall be applied towards the purchase price of the puppy. However, if you decide to decline the puppy, your non-refundable deposit will be applied toward the expenses of caring for the puppy during the time it was held for you and for any additional time it takes to find an alternative responsible home for it. Deposits are non-transferable as many times we will have multiple families wanting a particular puppy and when we turn them away due to your deposit holding the puppy for you, we have just forfeited a sale on your behalf.
YOU NEED TO BE SURE THAT THIS IS THE PUPPY THAT YOU REALLY DO WANT BEFORE ASKING US TO ACCEPT YOUR DEPOSIT!

USDA/APHIS FINALIZES RULE IMPACTING PET BREEDERS
adapted from The American Kennel Club's alert article dated September 10, 2013

The United States Department of Agriculture Animal and Plant Health Inspection Service (USDA/APHIS) recently released a finalized version of new federal regulations that narrow the definition of a "retail pet store" with the purpose of bringing internet-based pet breeders and sellers under the regulation of the Animal Welfare Act (AWA). The rule effectively expands USDA oversight of pet breeders to include people who maintain more than four "breeding females" of any species and sell even one pet "sight unseen". The new regulation deems any "sight-unseen" sale a covered activity, making the seller subject to USDA licensure and regulation. Most hobby breeders and their registries believe that the rule will unreasonably require regulatory compliance of many more individuals than originally intended by treating those who sell a dog "sight unseen"—perhaps due to repeat buyers or other known purchasers—in the same manner as a commercial internet-based seller.

Standards that were originally designed for commercial-type facilities fail to account for circumstances appropriate for how hobby breeders who sell even one pet "site-unseen" will be permitted to keep their dogs.

The truth is that there are a wide range of circumstances and kinds of facilities in which dogs may be suitably raised and maintained. Performance standards, rather than strict engineering requirements makes better sense in the drafting and oversight of any governmental agency deciding how and where people may house their animals. This is because many breeds would fail to thrive in the required commercial kennel setting and, therefore, are better raised in residential settings. Under the new USDA requirements, one is no longer afforded the right to make a decision believed to be in the best interests of his/her animals.

It is unreasonable to expect small breeders who might want to make a choice to raise dogs in their homes, to be able to meet exacting USDA kennel engineering standards that are designed for large commercial wholesale or research kennels. We believe that to subject small home-based breeding operations to the same exacting standards required of purely commercial facilities is unreasonable and unnecessary.
This Web Site Developed and Maintained By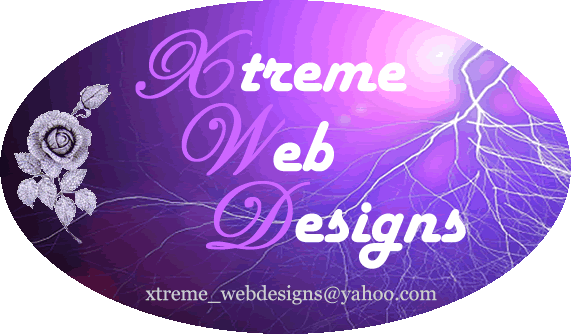 Classic Kennels © 2003-2023